"Ahh it's all common sense" and "people have been giving birth for years". These were just some of the comments I heard when caught reading any pregnancy books. I started to doubt whether I should be reading anything at all but then I had a realisation. Pregnancy and labour, plus looking after a baby, will be one of the most important challenges I ever face. Why wouldn't I want to do a little preparation in advance?
When I started my business I did courses, read books and hired expert consultants. When I pitch an idea to a business or colleague I do my research, create an eye-catching report and practice my speech. Why on earth would I not want to do a little background reading on the biggest life event I could imagine. So, I decided to ignore the negativity and embrace the pregnancy books, and I have not regretted it at all. I feel calmer, more excited and more prepared than I was before and I have found some great pregnancy books to gift to others when the time is right. Here are my top 6 so far.
Pregnancy: The Naked Truth 

, by Anya Hayes
For The First Timer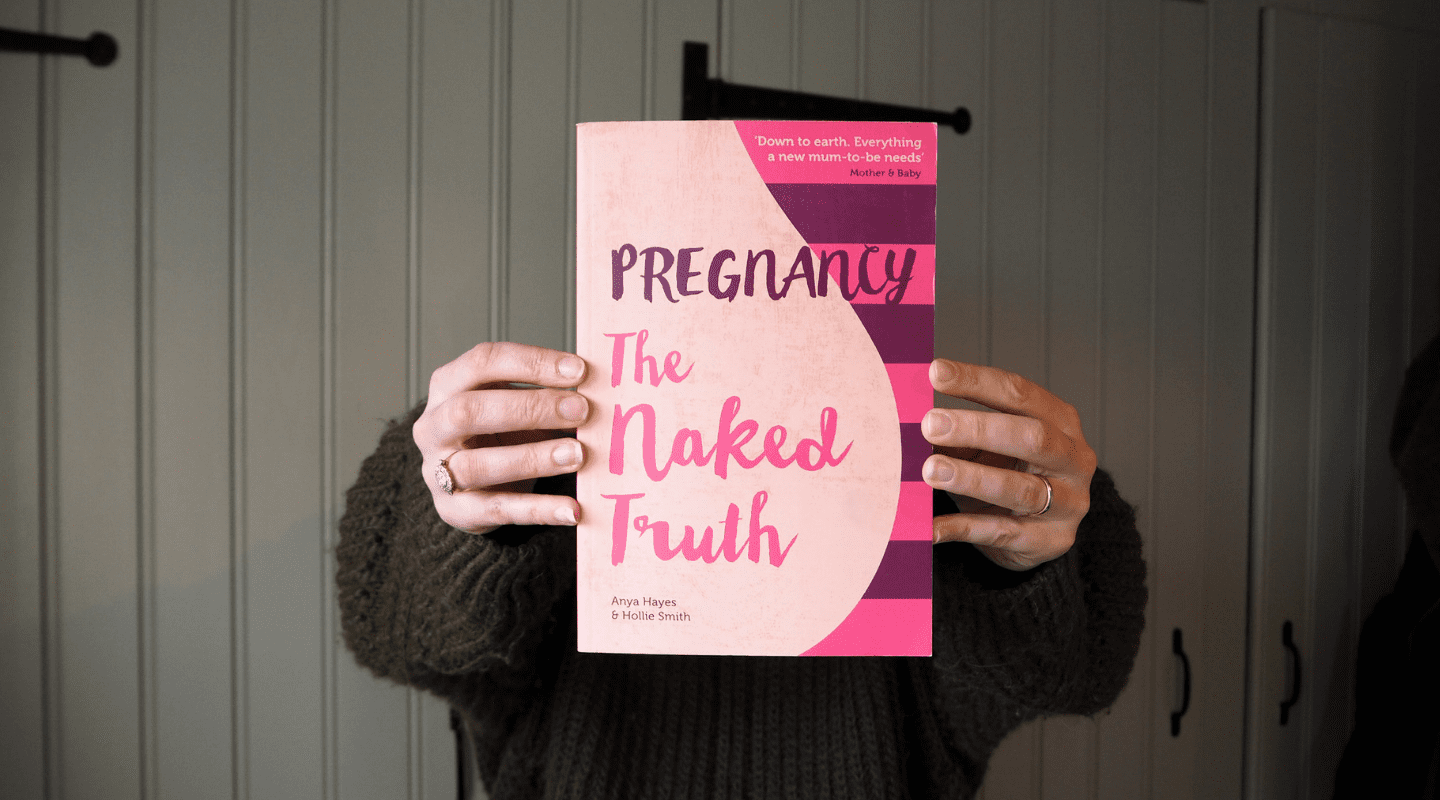 This book, written by one of my absolute favourite humans Anya Hayes, is perfect for the first time pregnant woman! Aside from being hilarious – I genuinely laughed out loud throughout – it gives you all the information not even your best friends would give you about being pregnant. I'm talking about the hilarity/awkwardness of having sex when pregnant. It talks about what happens if you got pissed before you realised you were pregnant. And it examines what's really going on 'down there'. Anya writes with honesty and openness, but with facts and evidence-based advice. Broken down into chapters such as 'office politics' and 'sick and tired' Anya covers pretty much any topic you can think of that will affect you during pregnancy. It gave me great insight into what was to come. A great read for any pregnant women who simply don't know what to expect. I've gifted this the most!
You can buy 'Pregnancy: The Naked Truth'

HERE
How to Grow A Baby and Push It Out

, by Clemmie Hooper
For The Control Freak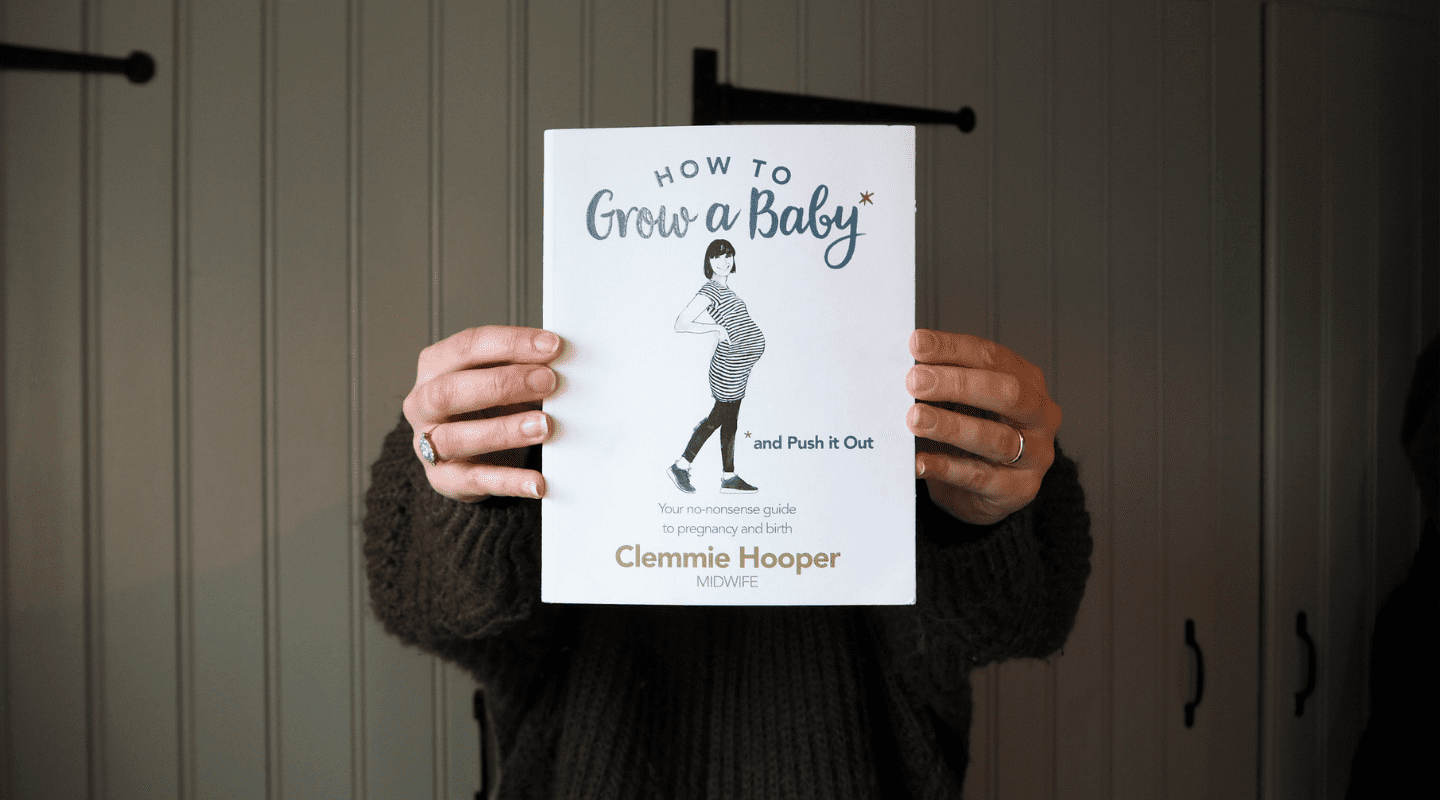 Clemmie Hooper is a midwife, mother of FOUR daughters and an utterly cool human (she wears awesome clothes and has a seriously nice house). This book, broken down into weeks, gives a midwife's insight into what on earth is going on inside you. It's great for checking ahead to see what's coming up next. So, no scary surprises. And, it talks you through scans, blood tests, birthing options etc. Whilst I love Clemmie's midwife input she also calls on numerous experts in other fields including hypnobirthing, nutrition, Pilates etc to give their advice and there are numerous birth stories to get you all excited and prepared too. On a slightly shallow level it's also a really great book to gift as it's a beautifully illustrated book.
You can buy 'How To Grow a Baby And Push It Out'

HERE
The Positive Birth Book

, by Milli Hill
For The Labour Fearer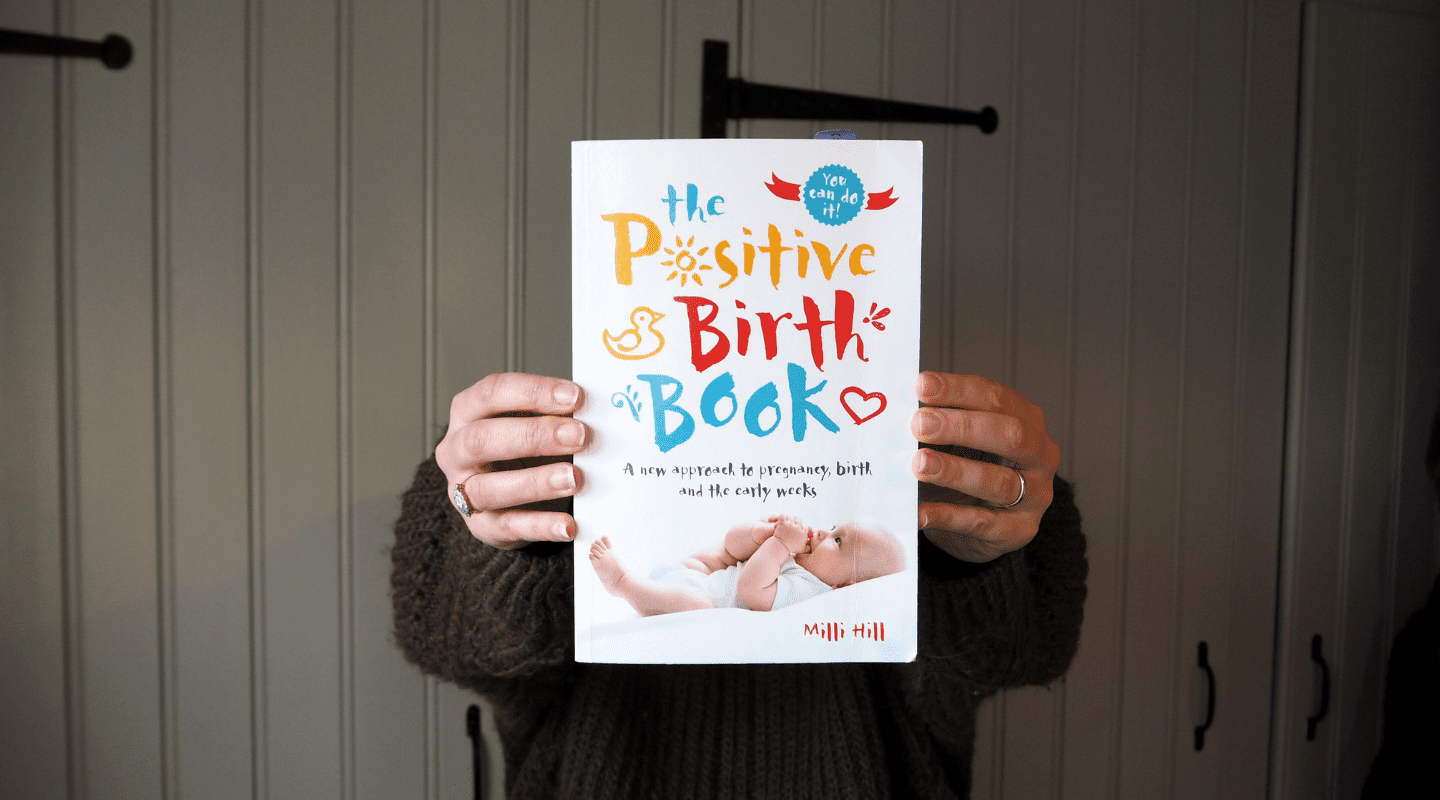 Working with women is great, don't get me wrong. But, one time it's not great is when you're pregnant and they've all had babies. The number of "oh my god my labour was horrific" stories I've heard is enough to turn anyone celibate. So, when I was recommended the book 'The Positive Birth Book' I jumped at the chance to read it.
This book helps you to decide what type of labour you'd ideally like and how best to get that. Yes, things can change massively when you go into labour. You might not get the birth you planned. But, this book helps you to make the best of any situation. It gives you the science behind labour. It explains the roots of the fear we have around labour. And it highlights the best ways to keep fear at bay and labour progressing nicely. It actually made me excited about labour and realise I have choices in the labour suite. This, alongside hypnobirthing, has helped me block out the negative birth stories and search for the positive ones.
You can buy 'The Positive Birth Book'

HERE
Save Our Sleep

, by Tizzie Hall
For The Organiser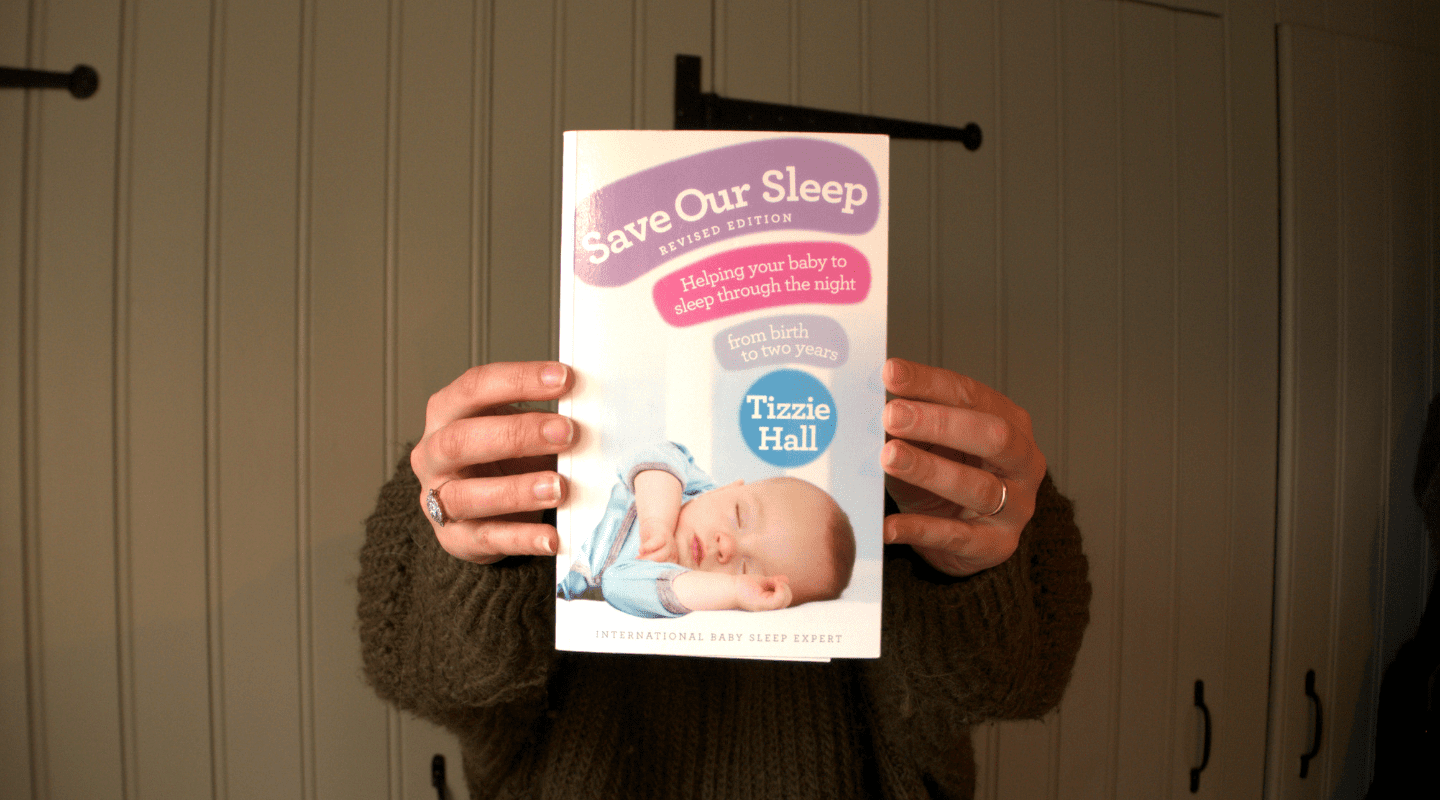 Now I want to caveat this recommendation with the fact it won't be for everyone and there is some controversy around some of these 'routine books' and I get it. Babies are not vindictive. They are not purposely setting out to ruin your sleep and scupper all your plans. They are used to being with you 24/7 and when born want to be near you and held by you as much as possible (plus we want to hold and cuddle them as much as possible too).
This book aims to explain why a routine can be beneficial for your baby and how to get them into a routine whether breastfeeding or bottle feeding. Advice is given on babies sleeping attire, expressing milk, how to encourage self-settling and weaning. What I did find really helpful was getting an idea of how often babies feed and what to expect from breastfeeding. I'll be taking on lots of her tips on how to help promote better quality sleep and how to share feeds with my husband (if I manage to express). It might just help others feel slightly more in control. However, I am fully aware all babies are different and a routine is not the most important thing, a happy healthy baby is.
You can buy 'Save Our Sleep'

HERE
The Wonder Weeks

, by Hetty Van de Rijt, Frans Ploojj, and Xaviera Plas-Ploojj
For When That Babies Here, And Don't We Know It!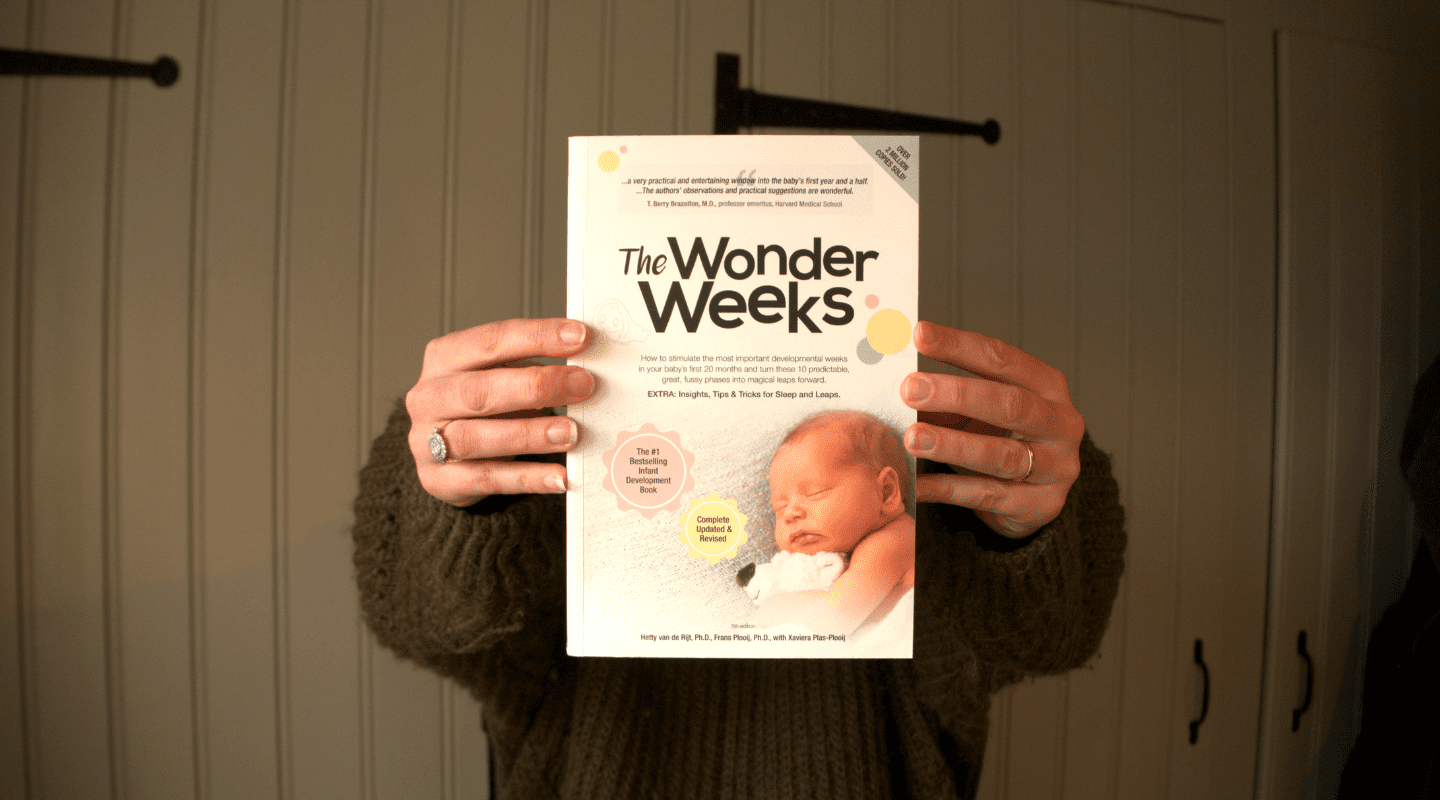 This book has been recommended to me so many times for when the baby is here. Written by behavioural scientists and having sold more than 2 million copies in over 20 languages, it's a very popular book! It breaks down your babies' development into weekly stages. It tells you what to expect, how to encourage development, and how to see the world through your babies' eyes. Friends have explained how it's helped them understand, when they feel like they have had a tough week or are going backwards, that actually what's happening is a developmental leap.
Given that babies can't talk to you to tell you what they're going through this will hopefully help bridge the gap and help us understand what is going on in their world. It's a big book, and not one to read in one sitting. It's one to dip into as you go and look ahead to pre-empt what's coming next. Great for those who want something to fall back on if they're struggling and who want to stimulate their babies development as much as possible.
You can buy 'The Wonder Weeks'

HERE
Pregnancy For Men

, by Mark Woods
One For The Dads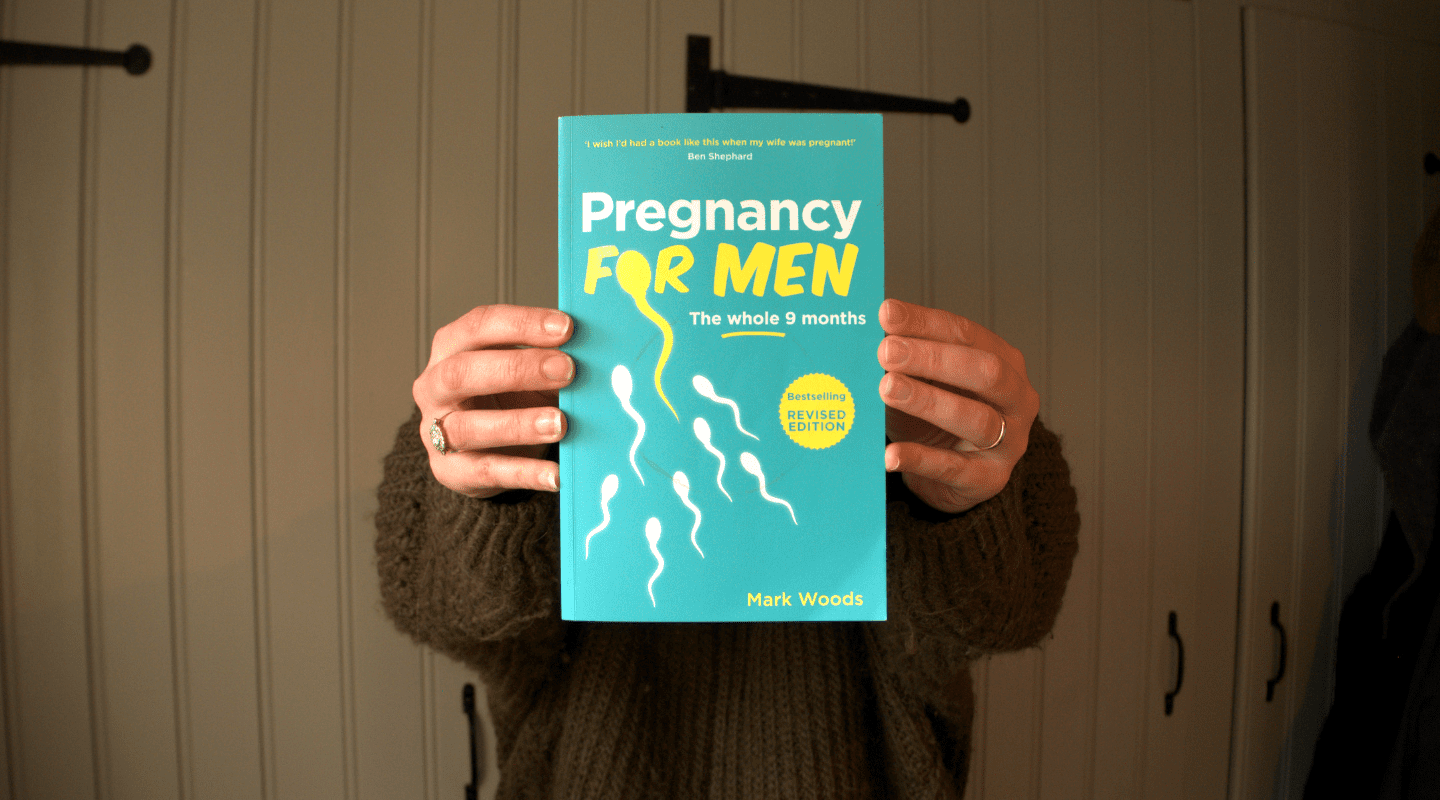 This is the only book my husband is reading on pregnancy and I'm so grateful someone wrote it! Giving men an insight into what to expect month by month, in a hilarious and honest way, has meant Stuart has been prepared and sympathetic to what is to come. It's really easy to forget that our partners are part of this journey too and they can do with a bit of advice and support too. He has laughed out loud so many times, shared facts with me from the book and has genuinely enjoyed reading it. It helps that it's written from a man's point of view. And Stuart would recommend it to any dad-to-be who wants to know the do's, dont's and 'avoid like the plague' bits of info that NCT does not tell you.
You can buy 'Pregnancy For Men'

HERE
I hope these recommendations for pregnancy books have been helpful. However, remember that these are simply my personal opinions. We will all be different and have different needs. But, for me I wanted to be excited about labour and feel confident going into those first few weeks with a new baby. If you decide to read no pregnancy books whatsoever that is also fine, you will find your way. Maybe you have been brought up looking after other babies. Or, maybe you have lots of family nearby. But, if not, these pregnancy books can give you the advice that we would have once had on tap when families lived in the same villages as each other and were just around the corner if needed.
---
Related Blogs

If you enjoyed reading this article on the pregnancy books you need to read and would like to discover more about prenatal fitness and your changing body I would love you to check out my pregnancy exercise program 'The Bump Plan' for FREE today – simply click here to get started
---